You are here
Olympic Forest Park (South): Spring 2017
Boys and girls can register this Spring for ClubFootball's 3-Level Soccer Coaching & Development Programme at Olympic Forest Park (South section)!
Skills Courses (Level 1) at Olympic Forest Park (South section) run at weekends and give players of all abilities the perfect opportunity to enjoy their football and develop their skills & understanding of the game, whether they are continuing from a previous course, or are totally new to the game. Players also have the opportunity to put their skills into practice at the Nike ClubFootball Junior Cup, the club's Festival of Football, held at ISB on the weekend of 10/11th June!
Experienced players born in 2008 and older can register for the ClubFootball Skills League (Level 2) which runs at BCIS, or for ClubFootball League Teams (Level 3)!
The ClubFootball Skills League (Level 2) is designed for players who already have the basic skills and are ready to progress to a more match-oriented type of training programme. The league is great fun and offers the players an ideal environment to continue their technical development, and to play competitive football in a positive environment.
Each week, students attend for 90-110 mins depending on their age, with the session split into a first half of technical training, and a second half of league matches.
Technical training focuses on the skills and techniques required for matchplay, and students put these into practice in the matchplay session each week. Skills League teams are small to ensure maximum time on the ball for each player, and students play in all positions to develop positional awareness and a full understanding of the game. Teams are organized by coaches (with friends playing together as much as possible, of course!), and students stay in the same teams for the length of the mini-season. After 5-6 weeks, coaches will reorganize teams to ensure matches remain balanced and everyone has a positive and healthy footballing experience.
Please click here for more on ClubFootball's 3-stage junior coaching structure, and what each level entails, and please see schedules below,
New players of all levels are welcome to attend a free taster class to try out the class before deciding whether to register. For details of the free taster class schedule please click here.
Course Information
Course dates and times are below. In addition to regular session time, all players are invited (and encouraged!) to take part in the Nike ClubFootball Junior Cup, the weekend 'Festival of Football' at ISB on 10/11th June 2017.
Olympic Forest Park (South) - Saturday Skills Courses / Skills Leagues

Grade

Courses Type

Date of Birth

Weeks

Session Time

Course Fee

(with kit)

Course Fee

(no kit)

K/1

Skills Course

2010.09.01 - 2012.08.31

13

08:45 - 09:45

RMB 1950

RMB 1750

2/3

Skills Course

2008.09.01 - 2010.08.31

13

09:55 - 10:55

RMB 1950

RMB 1750

4/5/6

Skills League

2005.09.01 - 2008.08.31

13

11:05 - 12:55

RMB 2700

RMB 2500

7/8/9

Skills League

2002.09.01 - 2005.08.31

13

11:05 - 12:55

RMB 2700

RMB 2500
Dates: Mar: 25 - Apr: 8, 15, 22, 29 - May: 6, 13, 20 - June: 3, 10 (Junior Cup), 17, 24 - July: 1
Course Notes
Important Update: All parents are asked to read the club's Discount & Refund Policies and Bad Weather & Pollution Policies before registering. Please note that the both policies have been updated for Spring 2017. The Registrations Policy sets out rules for discounts and refunds, and also clarifies venue rules and tips on how to get the best from your course. The Bad Weather & Pollution policies clarify procedures for cancellations due to rain and snow, and sets out API limits for each type of course, as well as the procedures to be followed should pollution readings require cancellation.
In particular, please note that to ensure parents have quick access to weather information, cancellations due to weather will be posted on the club's WGQXJuniors Weixin/WeChat account. Please note that from Spring 2017, to ensure the fastest possible access to information for parents, weather info will only be posted on the club's Weixin account and not on the club website.
Please note WGQXJuniors is set up especially for players registered on ClubFootball courses. Please follow this account for latest updates and important news on venue changes and weather issues.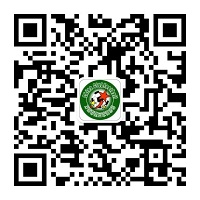 How To Register
Please note that students unavailable for these class-times can contact us for details on other courses nearby. To ensure groups are well-organised, players are asked to complete their registration and pay thier course fee as soon as possible. Places are limited and are allocated on a first-come, first-served basis.
At ClubFootball:

China ClubFootball, Unit A316, Door 3, Zone A1, Zhaowei Huadeng Plaza, Zhaowei Building #51, 14 Jiuxianqiao Road, Chaoyang District. (Tel: (010) 5130 6893/4/5/6), open Monday to Friday, 9am - 6pm
By phone/email:

Please call ClubFootball on 5130 6893/4/5/6 or email us

to register. Please note that course registrations can only be accepted with the correct course fee. Please

contact us

for bank details if you prefer to pay course fees by bank transfer.