Football Brings More Than Trophies
From left: Alex Zhao, Jonathan Chen, Taotao, Jake Song, Gavin Li, Jacob Sun, Coach Michael (photographed on September 20, 2021. Player absent that day: Alex Domingo)
On the afternoon before Mid-Autumn Festival at Zhangwan Football Park. a long blow of the whistle brought the final of the U15 division of the BFA 'Baidui Cup' to an end.

"We finished second in the end, and it was tought to watch our opponents lift the trophy, especially because we had beaten them in the group stage earlier in the competition", said Jake Song, captain of ClubFootball U15 team.

This was the final match for ClubFootball teams in this year's 'Baidui Cup', with CF teams in all ages getting through the group stage and gaining valuable match experience against a wide range of opponents.

Ten years of dedicated training and steady improvement (and fun too!)

"We were disappointed not to win, but this is the first time that I have played for ClubFootball in the Baidui Cup and some of our other team members are quite new too. We did better than we expected to reach the final", team member Jonathan Chen said. Other players were similarly pleased to have gone so far, though a little bit disappointed not to win the title. "We did well as this is also the first time I have played in the finals" said Jacob Sun, while Alex Zhao showed maturity beyond his years in noting that "the most important thing is that we are improving every year in terms of ability and results!"

Captain Jake has a reason to care more about the results than others: "I have been training at ClubFootball since I was 4 years old, and I am a senior school student now." Jake said. Living in nearby city Langfang since elementary school, Jake was lucky to have an extremely supportive father (thanks, Dad!) who drove him several hours to and from 2-3 training sessions with ClubFootball every week. Now he is in senior school, things have been a little easier now that Jake is able to take the high-speed rail and public transport by himself.

"But I enjoy this process very much. Compared with other teams, I think the quality of coaches and teammates is higher and I'm happy to do the travelling. Such a football environment is very rare." Jake said.

Many of Jake's teammates have more than ten years of training experience with ClubFootball. Take Taotao for example, who joined ClubFootball at the age of 5. He was enrolled in a public elementary school and temporarily left the club because he qualified for the school team and had four or five training sessions a week with his school. However, when he started at an international high school, he returned to the club immediately and slotted right back in where he left off!

"My coaches at ClubFootball have all been from the UK. They have very good basic skills and set a good example for players. In addition, compared with the training of public school teams, the training content here pays more attention to cultivating the players' interest and understanding of football." Because of this, Taotao said, he feels the players work together rather than compete against each other, making him feel comfortable playing in the team.

Gavin Li has also played with ClubFootball for many years, and is glad there are teams available for him as he gets older, noting this isn't always the case."Not all clubs are able to have teams for players in all ages, and this is important to me as I want to keep improving as a player. The coaching philosophies and methods here are a little different from some other clubs too - the coaches encourage us to play in different positions and I think that really helps me understand how football works."

Jonathan believes that many coaches of other teams pay more attention to the results of the game, asking other to players pass the ball to the strongest. "I think it's important we work together and focus on developing all the players and not just trying to win this week's match."

"ClubFootball players usually play smarter, pass the ball more, and focus on working as a team to control the game." Jacob and Alex said, citing this as a reason why their performance is improving every year.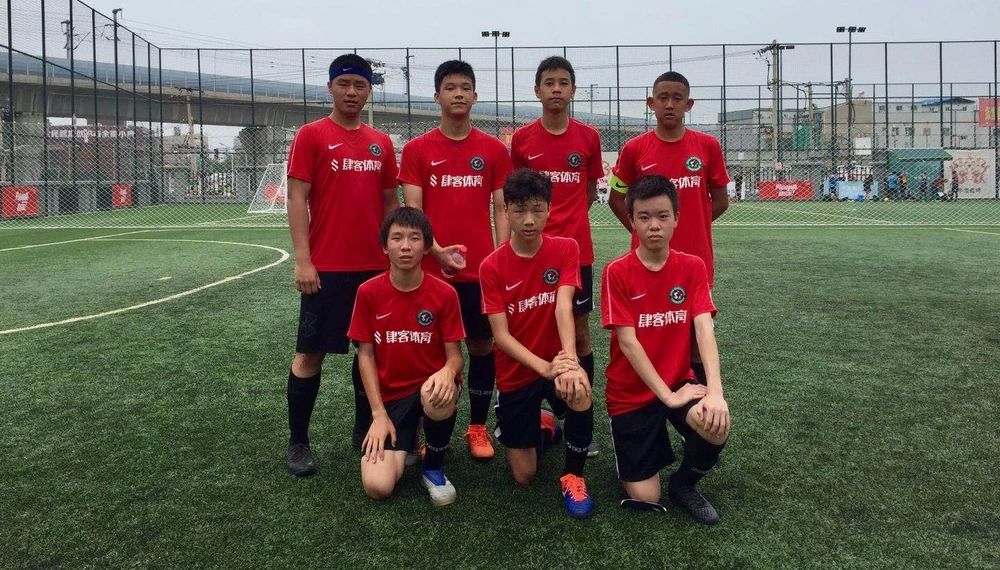 More than a Game!

What changes has football brought to the players' lives? Jake Song travels back and forth between Beijing and Langfang several times a week, but says that the travelling is not an issue and what he gets from playing with his team makes it all worthwhile. He is now studying in the International Department of a public senior school in Langfang, and faced a lot of academic pressure as he was preparing for the senior school entrance examination. However, he says playing football doesn't impact on his studies and has taught him to take responsibility for his own learning and organise his time sensibly. "I have spent time travelling to and from football for many years, but this has made me aware of how best to organise my time sensibly and reasonably." In his view, learning this responsilbity is one of the biggest benefits he has gained from football.

Gavin also attends a competitive public school but says that rather than impact his studies negatively, he says the philosophies at the club and lessons learnt on the pitch with his team has helped him take responsibilty to try to solve problems in different ways, which help him do well both at school and in his football.

Talking about the benefits that football brings, Jacob said: "Football makes me healthy and active, and I've made me a lot of good friends both at ClubFootball and in my school team at ISB." "Football has not only brought me some of my best friends, but has also taught us how to work together", said Alex.

Taotao agrees, saying, "Football is a team sport, and it's obvious we need to work together to achieve our goals. We work together to be clear on what each person's responsibilities are, and we've seen in our matches that what we can achieve together is much more than several people can achieve playing alone. Also, being good at a sport allows me to integrate into a new environment and make friends more quickly, like when I changed school." "Many universities abroad attach great importance to sports so I hope that if I go abroad to study in the future, football can help me fit in." Alex said.

Speaking of the future, these teenagers said that football will always be an indispensable part of their daily lives. Aside from looking to go one better in next year's Baidui Cup, Jonathan has also been keeping an eye on a former teammate who joined the Beijing Guoan youth academy. "I'd love to get the same opportunity, and see what I can do in that environment too!"

Coach Michael's Q&A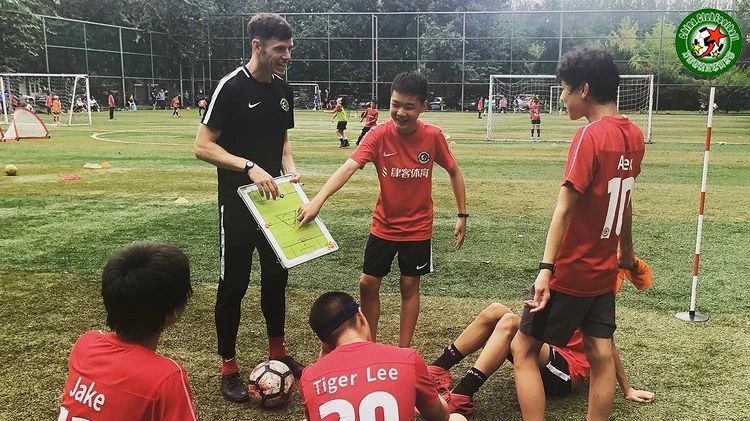 The coach of the U15 team is Coach Michael, who has been with ClubFootball for more than three years. He has a Master's Degree in Sports Science and a Bachelors Degree in Sports Coaching from the University of Hull, and holds a UEFA B-level coaching certificate too. He has served as a coach and coach educator in several professional clubs in England, including Swindon Town, Lincoln City, and Scunthorpe United.

Q: Why did you decide to begin your adventure in China?
A: Having worked in the UK and USA previously, I wanted to experience a new and more challenging culture. With China being a non-english speaking country, I would have to learn a lot more and accustom myself to a wide range of new things, both football and non-football related.

Q: What's your most featured coaching philosophy and how do you deliver your philosophies to your players?
A: With regards to my coaching philosophy, I always strive to teach players in a way that will be enjoyable for them when on the pitch. Training will focus on aspects that help players become masters of the ball, being in complete control when receiving, dribbling, passing, shooting etc. How I coach this will mean that I plan exercises that create problems that players will have to solve and involve lots of decision making from the players. From there I can prompt and guide players to make decisions that are more effective and achievable.

Q: Although you usually have very busy schedule, how do you spent your spare time and how do you engage yourself in Chinese society?
A: I'm very much in love with football, so often in my spare time I will be doing something football-related. It could be playing, watching the game, reading or studying the game. I've also been having Chinese lessons so I can better communicate with others when going about my day-to-day life.

Q: As a high level FA & UEFA qualified coach and with many experience all over the world, what's your advices and suggestions to Chinese young footballers and their families?
A: My advice for young Chinese players would be to practice as much as you can. Not just during team training, but outside training on your own or even with friends. I would also say to not focus so much on the wins and losses, and focus more on continually working hard and trying to improve every day. Sometimes teams play well and lose and others they play badly and win.

Q: What were the main positives to take from the performance of the team?
A: It was obviously exciting for the kids to reach the final, but to be honest, for me the most pleasing aspect of the tournament was that the players kept to their principles of play and continued to play good football, even when under pressure. I know the kids (and parents!) often pay a lot of attention to results, but our priority is the longterm development of the players and ensuring our teams play 'the right way'!

Q: Will the team be playing in more tournaments in the coming year?
A: Absolutely! We want our teams to play in as many tournaments as we can, though sometimes coordinating coach and players' schedules is tough! Tournaments are a great way for the kids to put their skills into practice and to really learn how to play as a team. Of course, it's great fun too and the experience of playing against different teams really helps the kids improve. With Covid-19, opportunities to travel have been a bit limited in the past year or so, but we're already in touch with tournament organisers in cities such as Qingdao, Yangzhou and Shanghai and working out our plan for the year.