ClubFootball Course Announcement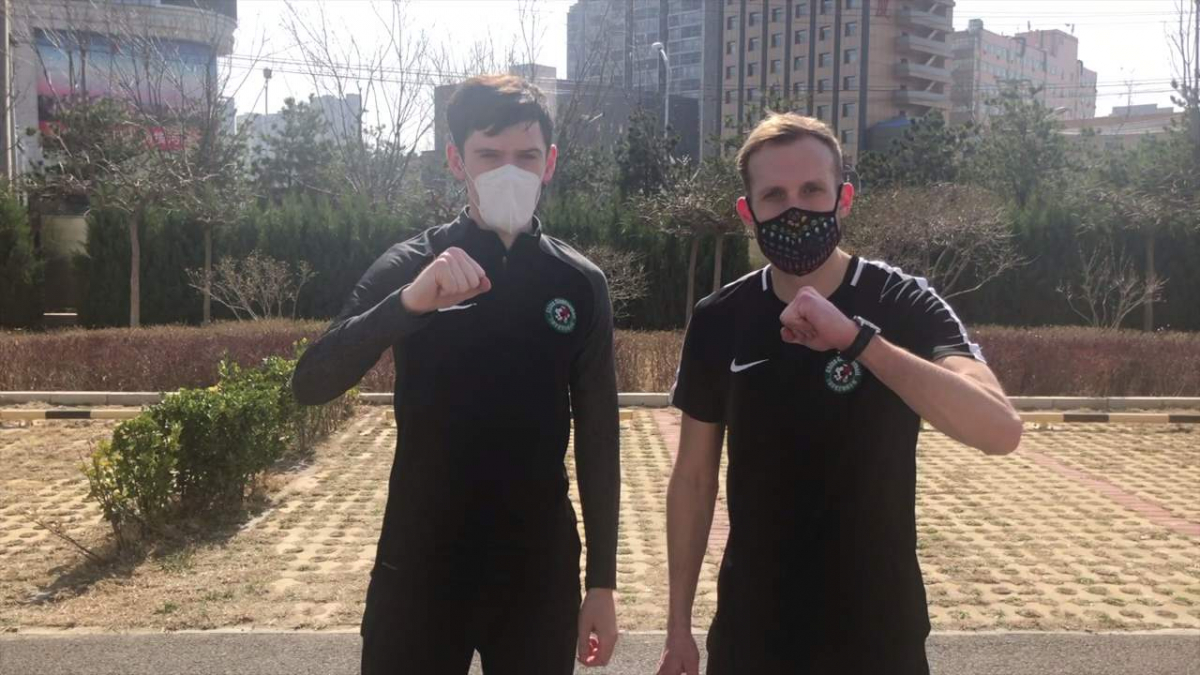 Dear ClubFootball Members,

ClubFootball's upcoming coaching programmes are now approved to restart! This is fantastic news, and we hope the kids are looking forward to getting back out on the pitch as much as our coaching team!

As we restart, we ask all ClubFootball members to join us in taking all necessary precautions to ensure everyone is happy, healthy and enjoying their football. To this end, we're very aware of the health of all players, parents and staff and will be implementing the following procedures at all sessions:

COVID-19 TEST

· All ClubFootball coaches have been tested for Covid-19 within the past 2 weeks and tested negative.

VENUE REGULATIONS

· All players and spectators will be required to show their 'Green Health Code' on arrival at the venue, and will have their temperature checked.

EQUIPMENT
· All player bibs will be changed after each session and never shared between players.
· All bibs will be washed at the end of each day of use.
· All balls will be cleaned with disinfectant wipes between classes.
HAND SANITISER
· All players will be given hand sanitizer to wash their hands at the start and end of each session.
· Coaches will use hand sanitizer to wash their hands at the start and end of each session.
MASKS FOR PLAYERS AND COACHES
· All players and coaches are required to wear masks before and after each session.
· Players and coaches are not required to wear masks during playing-time.
PARENTS AND SPECTATORS
· Where possible, we ask just 1 parent to bring kids to football.
· For the forthcoming period, we advise other family members not to attend. (Though we appreciate their support and hope to see them soon!)
· All parents and spectators are asked to wear masks before, during and after sessions, unless they are more than 1.5m away from the touchline and 1.5m away from all other people.
· To ensure numbers on pitches are low and to avoid crowding, as per government regulations, some venues will require parents to remain outside the perimeter fence during sessions. We appreciate your understanding on this and coaches and CF staff will inform spectators before sessions at venues where this is required.
CONTENT
· Coaches will adapt session content as much as possible to avoid physical contact and keep distancing from other players.
· Coaches will be introducing new ways for kids to celebrate goals and bond with team-mates. Keep an eye out at your session for these! As per the English Football Association's 4-Corner Model, all ClubFootball sessions are designed to incorporate Social, Physical, Psychological and Technical/Tactical aspects. The Social won't be easy but we'll do our best!
· As the weather gets hot, we'll also be adjusting session content accordingly. We'll be modifying content as the weather requires and we'll be having lots of water breaks!
Thank you for your cooperation in following these guidelines to provide a safe environment for kids, parents, and coaching staff!
Thank you, and we look forward to seeing you back on the pitch again!
ClubFootball