You are here
Meet the ClubFootball Coaches - 2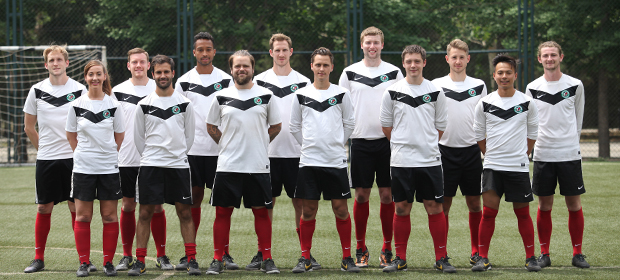 ClubFootball's coaching team are all qualified professional coaches from the UK & Europe and have experience of coaching youngsters at all levels, from grassroots to elite professional club academy level. All are passionate about providing a developmental footballing experience and helping youngsters enjoy their football and improve their game. For profiles of more ClubFootball coaches, please click on the Intro link in the top tool bar and select a link.
Junior League Coordinator / Coach – Michael Yau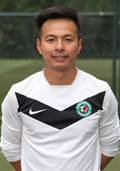 Michael is from Northampton, England. He graduated from Coventry University with a degree in Sport Management. Michael currently holds FA Level 2 certificate, FA Youth Module 1, Coevrer youth Diploma and is working towards his UEFA B certification.
Upon completion of his Degree, Michael was employed by a company called Football Development Schools (FDS) working in partnership with West Bromwich Albion Football Club in the East Midlands. His roles included; Talent identification, player pathway management, delivering and managing the community aswell as the elite development centre programme in the Northamptonshire region. His role also involved coaching the U7's West Bromwich Albion Shadow Squad team taking them to fixtures to many professional academies in the UK.
Goalkeeping Coach / Coach – David Cuthbert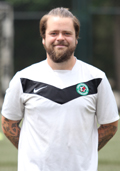 A lifelong footballer, David played semi-professionally in the UK and joined ClubFootball in 2015.
He holds the, FA Level 2 Certificate, as well as FA Youth Modules and the FA Level 2 Certificate in Coaching Goalkeeping. After a number of years as Head Coach in England, preparing and delivering sessions to youngsters both during and after school, David headed to the US, where he was Early Development Program Director for a leading coaching organization in New Hampshire. David coaches regular programmes with ClubFootball and also leads the club's goalkeeping programme.
ClubFootball Coach -
David Webber
David Webber joined Club Football in August 2014 having graduated with an Honours degree in Human Geography from Aberystwyth University in Wales. David holds the FA Level 2 licence as well as the Coerver Youth Diploma.
David has extensive experience despite his young age, developing International Footballers through his work in the Women's Premier League in Wales, and in the men's Welsh Premier League for Newtown AFC. In addition to his regular coaching duties, he delivers Premier Skills Coach Education courses aross China as part of ClubFootball's cooperation with the Premier League and British Council.
Coach – Blaine McKenna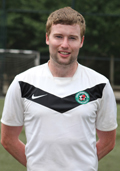 Born in County Antrim in Northern Ireland, Blaine has an Honours Degree in Sport and Exercise Sciences and a Masters in Sport and Exercise Psychology. His coaching qualifications include both the UEFA B Licence, and the Irish FA Youth Certificate.
A member of the Northern Ireland Development squad at U15 level, Blaine coached with the Irish FA for a number of years then decided to head off to coach in the US and Canada.
On returning to the UK, he worked as a personal trainer with a number of performance athletes before moving to Kuwait with work with the Arsenal Soccer School there. Blaine joined ClubFootball in Spring 2016.