2018 Summer: Weekend Courses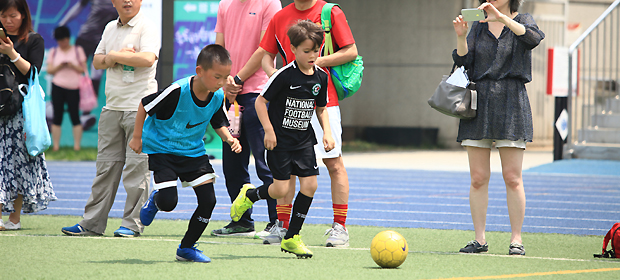 ClubFootball's 2018 Summer Weekend Courses run in the early mornings or in the evenings and sessions are structured to ensure students have plenty of water-breaks and content set to suit the summer weather!
Courses run at Chaoyang Park, ISB (in the air-conditioned Dome), Olympic Forest Park North and South, Wangjing Experimental School and Lido Place.
Thanks to our flexible summer registration policy, students who are travelling for part of the summer can tell us when they register which sessions they will miss and pay a pro-rated course fee.
For full details on these courses, please click the Summer Courses icon in the top right of this page and select the Current Courses for the venue of your choice.