You are here
Meet the ClubFootball Coaches - 4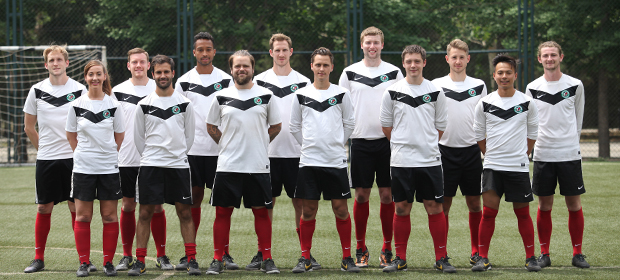 ClubFootball's coaching team are all qualified professional coaches from the UK & Europe and have experience of coaching youngsters at all levels, from grassroots to elite professional club academy level. All are passionate about providing a developmental footballing experience and helping youngsters enjoy their football and improve their game. For profiles of more ClubFootball coaches, please click on the Intro link in the top tool bar and select a link.
Coach – Jamel Wojtczak
Holder of an Honours Degree in Sports Science and Coaching from Brunel University, where he also played football for the 1st XI, Jamel also has the FA Level 2 Certificate.
After working with a number of coaching organisations in the London area (including the David Beckham Academy), scouting for Fulham FC, and working in Singapore, Jamel joined AFC Lewisham where he coached the Under 13's. From there, Jamel moved to a prestigious 6th Form College, taking up the position of Sports Development Officer where he was responsible not only for coaching the senior sides but also for implementing and managing programme across a wide range of sports. Jamel joined ClubFootball for Spring 2016.
Coach – Nicky Lelievre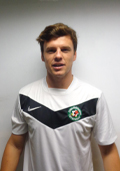 From Zonhoven in Belgium, Nicky holds the UEFA B Licence and a range of other certificates in scouting, talent ID and fitness training.
Nicky has a wealth of experience in the Belgian professional leagues, working with the U12 and U13 squads at Sporting Hasselt in the Belgian 2nd Division, before moving to First Division KRC Genk, where he was Team Coach for the U11 and Defence Coach for the U13 squads. In 2013, Nicky was headhunted to join one of Belgium's leading academies, at RC Hades in the 3rd Division, where he was given the responsibility with the Under 14 team, as well as a role as a technical coach with the age-groups from U9 upwards. Nicky joins ClubFootball in Autumn 2016.
Coach – Kerri Coombs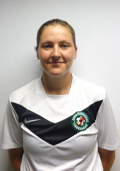 Kerri came from the South East Coast of England and attained her UEFA B license in 2014.

She has coached at the youth level in schools, clubs and elite girls centres of excellence in England with Brighton, QPR, MK Dons and Brentford Community Trusts. Since graduating from Brunel University in 2012 Kerri has worked with New York Red Bulls, Arsenal Soccer School Morocco and spent nearly 3 years with UK Elite Maryland, USA. These roles included working with players from 2-16 years old at a variety of competitive and recreational levels.
Kerri joined Club Football in the Autumn of 2016