ClubFootball Junior Coaching @ Lido Place - 2016 Winter
REGISTER NOW!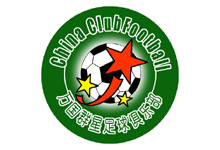 ClubFootball Junior Coaching @ Lido Place - Winter 2016
For Winter 2016, courses at Lido Place run on Sunday mornings on the covered artificial pitch.

Courses allow students to continue to enjoy their football and develop their skills and understanding of the game throughout the Winter months, whether they are continuing from Autumn, or are new to the game. Boys and girls are welcome and students follow the ClubFootball Coaching & Development Programme.

The ClubFootball Coaching & Development Programme is overseen by ClubFootball Coaching Director Alex Arnold (ex-Liverpool FC). All sessions are coached (in English with Chinese translation) by ClubFootball's qualified coaches from the UK. Please click here for more on ClubFootball's 3-stage junior coaching structure, and please see schedules below.
Course Information
Course dates and times are below. In addition to the Lido sessions, Winter 2016 also sees Girls-only sessions run on Sunday mornings! Please note that spaces in all indoor groups are limited over Winter and students are advised to register asap to reserve a place!


Lido Place Saturday Course Schedules
Grade
Date of Birth
Day
Session Time
Course Fee (with kit)
Course Fee (no kit)
K/1
2009.09.01 - 2011.08.31
Saturday
09:00 - 10:00
1300 Rmb
1100 Rmb
2/3
2007.09.01 - 2009.08.31
Saturday
10:10 - 11:10
1300 Rmb
1100 Rmb
4/5
2005.09.01 - 2007.08.31
Saturday
11:20 - 12:20
1300 Rmb
1100 Rmb
Dates: Saturdays: Jan: 9, 16, 23, 30. Feb: 20, 27. Mar: 5, 12, 19.
Course Notes
Important Update: All registering parents are asked to read the club's Registration Policy and Weather & Pollution Policies before registering. The Registrations Policy sets out rules for discounts and refunds, and also clarifies venue rules and tips on how to get the best from your course. The Weather & Pollution policy clarifies procedures for cancellations due to rain and snow, and sets out API limits for each type of course, as well as the procedures to be followed should pollution readings require cancellation.

In particular, please note that from the beginning of Autumn courses: to ensure parents have quick access to weather information, cancellations due to weather will be posted on the club website (click the weather icon on the right) and on the club抯 official weixin account. Due to the unreliable nature and frequent delays when sending large numbers of SMS抯, we will no longer be sending SMS抯 to inform of weather cancellations.
How to Register
Please note that students unavailable for these class-times can contact us for details on other courses nearby.

At ClubFootball: China ClubFootball, Unit A316, Door 3, Zone A1, Zhaowei Huadeng Plaza, Zhaowei Building #51, 14 Jiuxianqiao Road, Chaoyang District. (Tel: (010) 5130 6893/4/5/6), open Mon





Copyright © by China ClubFootball - the home of amateur football in China All Right Reserved.

[ Go Back ]