CF Membership Scheme Powered By foneVillage
2010 CF Membership Powering Partner
CF Membership Scheme Benefits Categories
CF Membership Scheme Highlighted Partners
CF Member News - CF in the Community
Great Christmas Party For A Great Cause!
The British Council, the British Chamber and the China-Britain Business Council are throwing what promises to be a great Christmas party in support of The Sunrise Foundation.

Taking place from 7pm to midnight on Saturday 10th December at the Renaissance Capital Hotel the "The Great Christmas Party" boasts cocktails, dinner, a live band, DJ, Christmas carols and a charity auction with proceeds going towards reading facilities in villages across China. For more information or to reserve your place please contact Ms Li Hong as soon as possible!
BCIS 5th Anniversary Celebration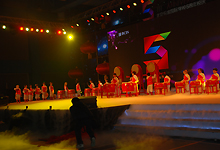 On November 6th 2010, the whole community of Beijing City International School (BCIS) got together for a grand ceremony, celebrating the school抯 fifth anniversary.

Early winter抯 air was a bit chilly on Saturday, but this did not stop hundreds of people from gathering at BCIS to fill the campus with the warmth and happiness of a big family reunion. The whole community shared fond memories of the formative years, celebrated many great achievements, and painted a bright future together.
Football For Life Featured In beijingkids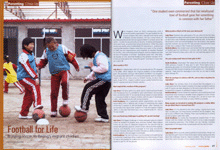 CF would like to express its thanks (and those of partners CAI) to beijingkids for publishing the recent, 3-page article on 'Football For Life' in the June/July issue of the magazine.

Featuring a lengthy interview with Keith Bradbury (CF General Manager) and Judy Shen (President & Founder of CAI) as well as some wonderful photos the piece is does a great job of explaining and capturing the spirit of the intitiative. To see for yourself pick up your copy and turn to page 48 or to learn more about the project now please click to "Read the full story ...".
Football For Life Enters Changemakers Competition!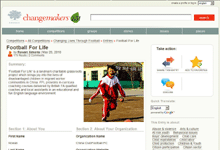 CF is very excited to have entered the Nike and Ashoka's Changemakers Competition, Changing Lives Through Football.

This is a global competition to recognize innovative solutions to pressing social issues and by being part of this initiative, we have a great opportunity to get the word out about Football For Life, our charity campaign with CAI, which brings the joys of sport into the lives of disadvantaged children in migrant schools in Beijing. The competition is an open platform where we can share our work with the world, so the more people we can inspire the better! Please read the full story to learn more about how you can help us to rally support for our work.
The BSB Summer Fayre, 22nd May at BSB Shunyi!
Everyone is invited to the BSB Summer Fayre on Saturday 22nd May at BSB's Shunyi campus!

This year's Fayre will include a world record breaking attempt
The ISB Spring Fair is Coming! May 8th 2010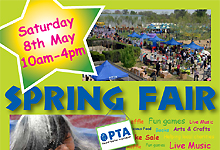 The ISB Spring Fair is a unique and unforgettable experience, offering something for everyone regardless of ages and taste!

Held on Saturday May 8th at ISB, the Fair is open to all and appeals to kids of all ages with games such as leap-frog, magic door, sponge toss, plus hair-dressing and face painting by the MS Habitat for Humanity! Unique gifts and handicrafts from over 60 vendors are on sale, and there's even a Silent Auction which runs online and starts on Monday April 26, 2010 at 8 am. For a link to the auction, please visit the ISB website.
ClubFootball Partners with Expat Show Beijing!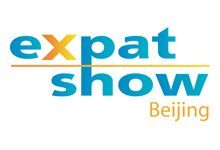 ClubFootball is delighted to announce its partnership with the 2010 Expat Show Beijing!

Now in its third edition, this year's Expat Show Beijing will be held from March 26th to 28th, at the China World Trade Centre. Devoted to all services provided to expatriates living in Beijing this year's show will host a new Chinese Culture Street featuring handicraft, Chinese Kungfu, food and Peking Opera and a new Food Festival including 25 themed caterers with wineries, chocolate makers, restaurants, workshops and cooking competitions. ClubFootball will be present throughout, offering advice to young and old on all football-related activities for 2010!
The British School of Beijing Christmas Fayre!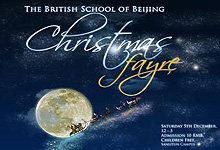 Don't miss the British School of Beijing Christmas Fayre! The 2009 British School of Beijing traditional Christmas Fayre is a charity event at which families can experience a little bit of a European Christmas.

As well as a wide range of food and beverage on offer there are many stalls selling Christmas presents perfect as stocking fillers and beautiful gifts. There is also a raffle with excellent prizes and the school choir will sing carols around the Christmas tree whilst the audience feast on mince pies and mulled wine. Click here for an event flyer or read on for further details.
CAI Inaugural Annual Charity Dinner On December 5th!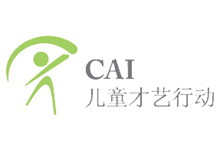 CAI, CF's partners in the recently-launched "Football For LIfe" initiative, have announced their inaugural charity dinner will be staged on Dec 5th at the Karaiya Spice House in Sanlitun Village (across from sister restaurant Hatsune!).

Tickets cost just RMB 300 with all proceeds going towards supporting CAI's excellent work in arts and sports projects for children affected by migration. The event begins with a reception at 7pm with dinner following at 8pm and features a host of additional activities ... Please read the full story for more info!
MyLittleMozart Studio Winter Programmes!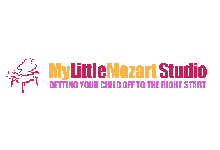 MyLittleMozart Studio invites all to hide from the cold and warm up with its Winter Music and movement programmes!

MyLittleMozart Studio dedicates itself to enriching the lives of children with music. Through the integration of child development methodology into music classes and parental involvement the learning and appreciation of music is taught. Click here for more info or read on!