ClubFootball Sponsors


This section is dedicated to our sponsors with our thanks for their support of ClubFootball and their long-term commitment to the game's development in China.



Sponsor profiles:




King's Dental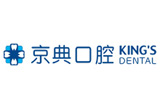 King抯 Dental is located in the heart of the international commercial area around the Lufthansa Centre (neighboring the US embassy) and provides high-quality dental services to thousands of foreign & local clients in a sanitary, pleasant & comfortable environment, aiming to make looking after your teeth an enjoyable & satisfying experience - for both body and mind!


Rutgers Business School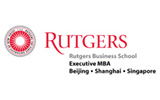 Rutgers Business School is recognized globally by authorities such as the Financial Times, the Wall Street Journal & BusinessWeek as one of the world's foremost business schools and is an 'Online Partner' of ClubFootball. Rutgers' generosity, will facilitate many enhancements to the club's websites including the launch and development of a "Junior Channel".


MasterCard Worldwide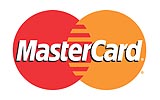 MasterCard Worldwide is a world leader in payment solutions and proud sponsor of ClubFootball since 2005. CF events & projects sponsored by MasterCard include the 2005 MasterCard Community Cup, 2006 MasterCard Beijing World Community Cup, the 2007 MasterCard ClubFootball 5-a-side Leagues, and the MasterCard ClubFootball Grassroots Campaign.


Frank's Place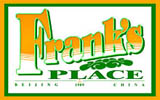 Frank's Place was Beijing's first foreign-owned bar, established in 1989. The newly-reopened Frank's Place, under the Trio umbrella, draws on the past success of its namesake, and is modelled after the Anglo-American sports pub that the old Frank's came to be. Frank's Place is sponsor of Divisions 1 & 2 of the Spring 2007 competition of the ClubFootball 5-a-side League.


Beijing All Media & Culture Group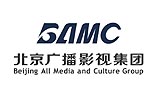 Beijing All Media & Culture Group have been a long term supporter of ClubFootball helping to fund the Club's launch initiatives as well as providing comprehensive coverage of important ClubFootball events.


[ Go Back ]